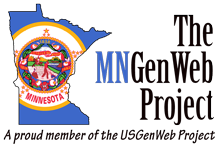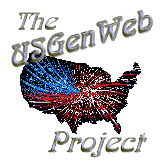 This page is part of the MNGenWebProject and the USGenWeb Project.
This website is available for adoption.
If you are interested, contact Tim Stowell.

You are our welcome visitor
There were 169,286 visitors to this site on our previous host.
---
Announcing the MNRICE mailing list replacement
You can subscribe to the group by sending a message to MN-RICE+subscribe@groups.io that contains nothing (no signatures) but the word
subscribe
Volunteers Will Be Welcomed
We would like to hear from you if you are interested in adopting an Minnesota county web page. To determine what counties are available and to review the requirements, go to the MNGenWeb Counties Page
Volunteers who are willing to assist others in their Rice County genealogy research by offering to do LOOK-UPS may contact the Rice County Coordinator. If you have in your possession books, CD-ROM's or other materials that relate to Rice County, Minnesota and you would be willing to share information with others, I will appreciate hearing from you. You may wish to review the Look - Up's page for additional information.
Initially created on December 5, 1996
This page was last updated Friday, 24-Apr-2020